Landlord Advice
First impressions
First impressions count, if a Tenant walks into the property and it is clean and smells fresh, this will already be a positive start to the viewing.
Once you have had the property professionally cleaned and you have kept hold of the receipts, you must ensure that you and the Tenant agree (and it is a clause in the tenancy agreement) that the property is to be cleaned to a professional standard at the end of the Tenancy.
If the property is not, you may then enlist the services of a professional cleaning company and deduct their costs from the Tenant's deposit.
What do Energy Performance Certificates mean for Landlords?
An Energy Performance Certificate or otherwise known as an EPC, is essentially a certificate issued to the Landlord or owner of the property that is produced by a qualified Energy Assessor after having carried out an energy assessment at a property.
It is often misunderstood to be an electrical assessment – these are two completely different assessments. 
The Energy Performance Assessment does what essentially is says, and that is an assessment of the efficiency of the way in which the property performs from an energy consumption standpoint. 
Various factors are included in the Energy Performance Certificate such as: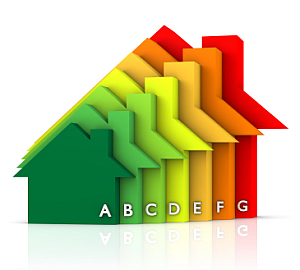 Ventilation in the property
Thickness of walls
Cavity wall insulation present / not present
Type of windows i.e. UPVC or wood
Thickness of loft insulation
Room dimensions
Type and efficiency of boiler etc.
Having an Energy Performance Certificate or EPC displayed on all properties for sale or to rent was made a legal requirement as from the 1st October 2008.
Landlords caught without following these regulations may be faced with a financial penalty.
Landlords will be able to make changes to the property to let based on the recommendations of the Energy Performance Certificate report.
The report will include information for the Landlord such as:
Suggested improvements (such as fitting loft insulation)
The approximate cost of such improvements
Possible cost savings per year if the improvements are made
How this would change the carbon emission rating and energy efficiency of the property
Landlords can use this information to:
Encourage Tenants to rent property based on potentially lower fuel costs
Cut your own fuel costs or standing charges for vacant properties
Improve energy efficiency in your house or flat to rent
Help cut carbon emissions from your property
Landlords are not required to act on the recommendations suggested from the energy efficiency report however, in order to promote the attractiveness of a property to let, a more energy efficient property should encourage price conscious tenants to make further enquiries.
What do Energy Performance Certificates mean for Tenants?
The energy efficiency of a property to let is measured by using the same calculations for all homes, houses and flats to rent.
This allows Tenants to make an informed decision when they come to selecting a property to rent. heating and fuel bills.
If a Tenant is interested in renting a property then an EPC must be made available free of charge by either the Landlord or the Letting Agent.
An EPC is only required for a rental property which is self-contained, and is valid for 10 years.
An Energy Performance Certificate is not required when a tenant rents a room and shares facilities within a house in multiple occupation .
Who is required to have an Energy Performance Certificate?
The EPC is required by law when a building is constructed, sold or put up for rent.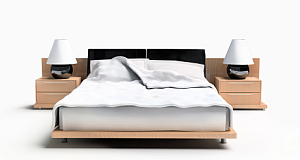 "Would my property let better if it was furnished or unfurnished?"
We believe through experience that this is a case of
considering your target market
whether you have the inclination, willingness or budget to furnish the property and
whether you were living in the property previously and found yourself with furnishings that you no longer require.
Choosing to let a property furnished or unfurnished will depend on the type of tenant, the market that you are aiming to service and property that you have to let:
Letting to student Tenants.
Chances are that students won't have accumulated any furniture during their lives at home and so it would make sense for the property to have the bare essentials such as desks, chairs, sofas, bed frames, cooker, oven, fridge freezer etc.  (Remember, any furnishings must comply with fire safety regulations and any gas appliances will need to be tested by a Gas Safe Registered plumber).
From the student tenant's perspective, a property with adequate study facilities such as broadband, computer desks etc. would be far more desirable than a property without those facilities and you let your property out faster.
Always insist that any gas appliances are fitted by your own qualified Gas Engineer and that they are added to the Gas Safety Certificate.
Letting to professional Tenants.
If you are letting a big 5 bedroom detached home, you may be attracting families' in-between homes (relocating) that have accumulated furniture throughout their lives.
Then again, they may be tenants who are relocating from another Country with work and will require a property that is fully furnished and often fully equipped
Furnished properties attract a tax allowance – speak to your Accountant about this.
If you do let the property furnished, be prepared for the furniture to be subject to wear and tear.
Yes, you may take a deposit for damage to your property however, that deposit will not cover fair wear and tear.
In summary, you should know your target market, are they going to be corporate tenants or families with a need for a furnished property.
We live by two basic rules when it comes to furnishing a property to let:
Rule no 1 - Know the Law regarding Fire Safety with furnishings.
Rule no 2 - Be flexible.  If you have a good quality tenant that is looking for a long term let and they need a sofa – be accommodating?
Furniture and furnishings regulations
All furniture a Landlord provides a Tenant must be fire resistant and must meet the fire resistance requirements in the Furniture and Furnishings (Fire) (Safety) Regulations 1988 (as amended in 1989 & 1993).
These regulations require that the following furniture supplied by the landlord in let properties meet fire safety standards:
beds, headboards of beds, mattresses
sofas, sofa-beds, futons and other convertibles
nursery furniture
garden furniture which is suitable for use in a dwelling
scatter cushions, bean bags, window seats and seat pads; pillows
padded stools and padded chests
put-up beds and garden loungers / seats
loose and stretch covers for furniture
Furniture manufactured since March 1989 will comply with these regulations and most will be marked with a label showing compliance.
The regulations do not apply to:
sleeping bags
bed-clothes, duvets and pillowcases
loose covers for mattresses
curtains and carpets
furniture and furnishings manufactured before 1 January 1950 as the inflammable materials were not in use prior to 1950
properties let continuously to the same tenant since prior to December 1996 until there is change of tenancy
Gas Safety Regulations
The Gas Safety Regulations 1998 place a statutory duty on all Landlords of residential property to ensure that all gas appliances, pipe work and flues are maintained in a safe condition.
Landlords are bound to certain legal regulations when it comes to gas safety. A Landlords' legal duties apply to a wide range of accommodation including:
Residential properties that are let by local authorities, housing associations, private sector Landlords, housing co-operatives, hostels
Rooms let in bed-sit accommodation, private households, bed and breakfast accommodation and hotels
Rented holiday accommodation such as chalets, cottages, flats, caravans and narrow boats on inland waterways
A Landlord must also provide each Tenant with a copy of the gas safety certificate when they check in. 
Never should a Landlord check in a Tenant without a gas safety certificate.  You may be endangering somebody else's life.
From 1st January 2013 there was a new regulation on gas safety on boilers. 
The whole flue must be visible for inspection and if it is not the engineer will not issue a gas safety certificate and will turn off the boiler until the issue is rectified. 
This can mean inspection hatches need to be fitted in ceilings or walls where the flue is hidden.
Electrical equipment safety regulations
Every electrical appliance supplied by the Landlord must be safe to use; the electrical installation in the house must be completely safe.
Unlike the Gas Safety Regulations, there is no mandatory requirement for the installation to undergo any safety testing unless the property is an HMO, but there is a legal requirement for any property to be inspected by a competent person prior to being offered for rent for the first time – keep a record of this Inspection Report.
In the event that a person is hurt, or worse, a Landlord may face expensive litigation if he cannot show that he was duly diligent with the electric system and therefore having a full Electric Inspection Certificate, which lasts for up to 5 years, throughout the Tenancy would protect the Landlord from this situation.
There is a legal requirement for a visual inspection to be carried out at the turn of every tenancy or annually, whichever happens first. 
This can be done by the Landlord but any remedial work must be carried out by a competent person.
Although there is no requirement for equipment to be checked, it's recommended for every Landlord to check all electrical appliances before the start of a tenancy and regularly thereafter. If the property is an HMO, all appliances that are not hard wired in must have a Portable Appliance Test annually or at the turn of each Tenancy, whichever happens first.
The following guidelines apply to all electrical appliances supplied for the tenancy: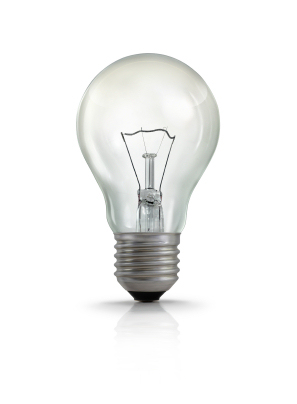 live parts should not be accessible
leads should not be worn or frayed and be complete with no joins
trailing leads and the use of multiple plug adaptors should be avoided
correct plugs (marked 'B SECTION 136') should be fitted and correctly fused
plug sockets should be firmly fastened to the wall or skirting
any moving parts should be guarded
electric blankets should be serviced according to the manufacturer's instructions
microwave doors should be clean, free from corrosion and effective
washing machines, cookers, etc., should be serviced and in good working order
electrical heaters and central heating appliances should be serviced annually
fireguards should meet BS3248
any fire extinguishers should be marked 'BS6575 1985'.
Plugs and Sockets (Safety) Regulations 1994
This regulation requires that any plug, socket or adapter supplied for intended domestic use complies with the appropriate current standard, and specifically that:
The live and neutral pins on plugs are part insulated so as to prevent shocks when removing plugs from sockets and all plugs are pre-wired.
Landlords building and contents insurance
It is strongly advised that Landlords arrange Landlords buildings insurance on the property that they are letting.
The Tenant is responsible for their own possessions and should not rely on a Landlord's policy to cover their possessions.
Too often do we hear Landlords say that they have "already taken out buildings and contents insurance" without realising that homeowners insurance is not the right type of insurance for a Tenanted property and in most cases, they would not be covered by the insurers.
Insurance companies have taken the stand that generally speaking, a Tenant is less inclined to maintain the property to the standard of the owner and therefore, the risk associated to insuring a Tenanted property is higher.
Equally, as with the nature of letting a property, sometimes you will experience void periods (where the property is vacant in between lets). Landlords' insurance should cover unoccupied property for a longer period than homeowners' insurance.
Another key difference is that malicious damage caused by the Tenant, as well as guests of the Tenant, should be covered by specialist Landlords insurance, unlike homeowners.
The main difference between your own home insurance and Landlords insurance is the added legal liability insurance. This helps to protect the Landlord against any claims made for example, if an electrical fault causes damage to the property or a person residing in the property.
It is important that Landlords are covered for Public Liability because if the Landlord is successfully sued it could cost the loss of earnings for the life of the litigant – this can be a Tenant or it could be a visitor like a Doctor or other professional and in this case the loss of earning may amount to several £m.
Where your Landlords insurance is covered through a Service Charge additional Public Liability and Landlord Insurance should be taken out to top up any shortfall in the cover.
Utilities
If we are not instructed to manage your property on your behalf please would you ensure that your Tenant registers with the appropriate utility services. This includes services like gas, electricity, water and any other utility bill.
Even if your Tenant assures you they have taken care of the matter, you should still check yourself, otherwise you could end up with the bills yourself.
It is good practice to ensure that your Tenancy Agreement has a clause which covers the sharing of information in relation to the Tenancy and then to send a copy of the AST to all the utility companies along with the meter readings with 28 days of the start of the tenancy.
Some Tenants actually pay their bills but leave them in the name of the Landlord or a previous Tenant.
Section 45 of the Flood and Water Management Act 2010 has made it the joint responsibility of the Landlord and the Tenant to pay any water charges. If the Landlord does not give the water provider the details of the Tenant within 28 days of the start of the Tenancy the Landlord may be held liable for any outstanding payments.
The Landlord cannot insist on a Tenant using a particular utility supplier, unless the Landlord is paying the bills, but there should be a clause in the AST requiring the Tenant to inform the Landlord if the supplier is changed.