Tips for buy-to-let investors
Choose the right area for your investment:
There are various reasons why people choose a particular place to live though the main three are location, accommodation and price!
If you are looking in a commuter belt for a suitable investment, where are there good communications and transport facilities? Where are the good schools for young families? Where do students live?
Asking yourself these questions might sound over simplistic, but they are probably the most important aspect of a successful buy-to-let investment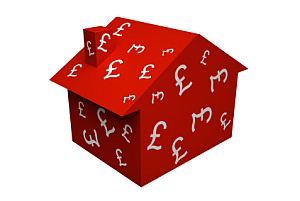 Calculate the costs involved with the purchase
Before you start looking around properties calculate the costs involved in the acquisition that you are looking to purchase and the rent income that you are likely to achieve.
Buy-to-let lenders typically want rent to cover 125% of the mortgage repayments and many now demanding 20% deposits, or even larger, for rates considerably above average residential mortgage deals. The best rate buy-to-let mortgages also come with large arrangement fees.
If investors are willing to accept that the value of their property may slide in the short term and can ensure their property meets the criteria of at least 75% to 85% loan-to-value and returning 125% of monthly mortgage payments then a buy to let investment can be a good long-term investment.
Shop around and get the best mortgage
If you are looking for advice why not consider using one of our specialist buy-to-let mortgage brokers. Remember asking them for information means you are under no obligation to use them.
Think about your target type of Tenant
Allowing your tenants to make their mark on a property, such as painting, or adding pictures or taking out unwanted furniture makes it feel more like home.
At www.Lettings.co.uk we are able to assist with providing you with an insurance policy against your tenant failing to pay the rent, usually known as rent guarantee insurance.
This can cost as little as £50, and is available as a standalone product from a specialist provider, or as part of a wider landlord insurance policy.
Rent should be the key return for buy-to-let. Most buy-to-let mortgages are done on an interest-only basis.
Remember to calculate the running costs, so mortgage costs, agents fees must be worked out as these will have an influence on the net return.
Once mortgage, costs and tax are taken into account, you will want the net rental income to use as a deposit for a further investment, or to pay off the mortgage at the end of its term.
Refurbishing a buy to let investment further afield.
It may be worthwhile considering properties that need improvement as a way of boosting the value of your investment.
Tired properties or those in need of renovation can be negotiated downward in order to achieve a better price and then refurbished to add value.
This is one way that it is still possible to see a solid and swift return on your capital invested.
However, remember that the price you achieve must be low enough to cover refurbishment costa and leave you with some profit after allowing for the inevitable over-run on costs.
The value of the refurbished property should at least achieve the purchase price, plus cost of any works, to provide the investor with a 20 per cent profit.
Void Periods
Many buy-to-let investors have to factor in the possibility of the property sitting empty for two months of the year.
Properties often need repairing and things can go wrong. Ensure you have enough in the bank to cover a major repair to your property, such as a new boiler!
How hands-on do you want to be with your Buy to Let investment portfolio?
Buying an investment property is only the first step. Will you rent it out and manage it yourself or get a professional agency, such as ourselves to do so for you?
We will need charge you our standard letting/management fees, but you will have complete peace of mind in knowing that we will deal with any maintenance and management issues that may arise.
Why not check out our Landlord Services Packages section for more details of the comprehensive services we provide.
You can, of course save the money by renting the property out yourself but be prepared to give up weekends and evenings on viewings, advertising and repairs.